Comrie Angling Club
<![if !vml]>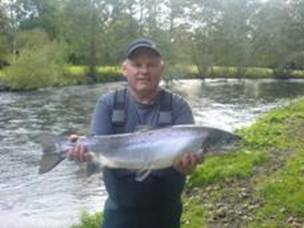 <![endif]>
Rules (Members)     Rules (Day Tickets)   Maps
The River Ruchill is OPEN.
The Tay Board has requested that all salmon, grilse and seatrout be returned.   The committee feels that this should be recommended to members, but in view of (a) the Earn being back in Cat 2, and (b) the recent survey of members being in favour of allowing the odd fish to be kept, we will leave this to the discretion of individual members.
Relevant TDSFB documents:  (click to view)
For information about the Club, or about fishing around Comrie, please contact the Honorary Secretary.
Pat Silvey
e-mail : pat@ruchil.co.uk
Tel : 01764 679854.
Water Levels (From SEPA):
River Ruchill : http://apps.sepa.org.uk/waterlevels/default.aspx?sd=t&lc=14965
River Earn : http://apps.sepa.org.uk/waterlevels/default.aspx?sd=t&lc=14966