urn:schemas-microsoft-com:vml" xmlns:o="urn:schemas-microsoft-com:office:office" xmlns:w="urn:schemas-microsoft-com:office:word" xmlns="http://www.w3.org/TR/REC-html40">
Comrie Angling Club
<![if !vml]>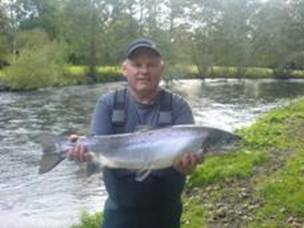 <![endif]>
Rules (Members)     Rules (Day Tickets)
The  Drummond Eatates beat of River Ruchill is CLOSED for the season, from 15/10/18.   The lower section, from Milntuim down, remains open until 31st.
Good news!   Provisionally, we will be back in Category 2 next season!
ALL salmon and grilse caught this season MUST be returned to the water - even bleeding or otherwise damaged fish.
For information about the Club, or about fishing around Comrie, please contact the Honorary Secretary.
Pat Silvey
e-mail : pat@ruchil.co.uk
Tel : 01764 679854.
Water Levels (From SEPA):
River Ruchill : http://apps.sepa.org.uk/waterlevels/default.aspx?sd=t&lc=14965
River Earn : http://apps.sepa.org.uk/waterlevels/default.aspx?sd=t&lc=14966